1963 Rambler Classic


by Bill Vance




Reprinted with Permission




One of the most attractive cars produced by American Motors Corporation, which was purchased by Chrysler Corp. in 1987, was the 1963 Rambler Classic. It was an appealing car that also had some interesting engineering features. AMC would go through some hard economic times following its formation through the amalgamation of Nash and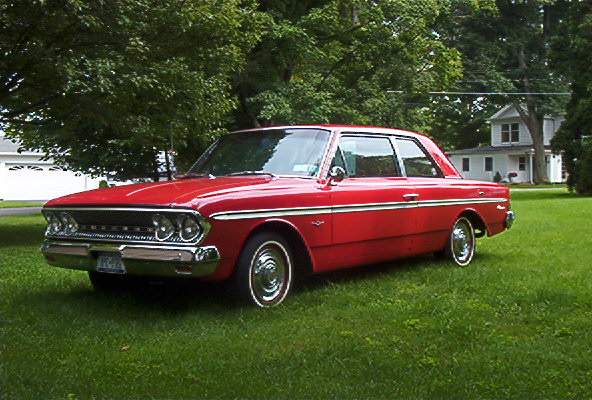 Hudson in 1954, but after four years it got a lucky break. Rarely does an auto manufacturer benefit from an economic recession, but AMC did during the downturn of 1958. Luckily, that year it had brought back the 2,540 mm (100-in.) wheelbase Rambler that it discontinued in 1955. It was given a minor facelift and renamed the Rambler American. The American was the only American compact available that year, and it proved to be what buyers were looking for. It helped carry AMC to its first profitable year. By 1961, Rambler would climb to third place in sales in the North American industry, seeming to vindicate AMC president George Romney's wisdom of constantly railing against Detroit's huge "gas guzzling dinosaurs."
Nineteen-sixty-one was also the year in which AMC redesigned the American, and turned the mid-sized Rambler Rebel/Six into the Classic. And it gained a new stylist in the person of Richard "Dick" Teague.
Teague, formerly with General Motors, Packard and Chrysler, found his long term home at AMC. He was imaginative and practical, and his ability to produce fresh looking products requiring low tooling costs would prove a godsend to AMC through its financially troubled times ahead. For this skill he earned himself a reputation as the "master of the cheap makeover."
The first cars in which Teague influenced AMC styling were the 1963 Rambler Classic and Ambassador. Although riding on the same 108 in. wheelbase as the '62, the '63 Classicand Ambassador were, in keeping with the now-departed Romney's philosophy, more compact in its other dimensions. In spite of this, it lost none of its passenger or luggage capacity.
The new Classic was 1 in. shorter and narrower, and 2.2 in. lower than the bulky design it replaced. With an over-all length of 188.8 in., about the size of today's Toyota Camry, it was the ideal sized family car.
As well as its more compact dimensions, the new Classic had lovely fresh styling. The side glass was curved, one of the earliest popular-priced cars with this feature, and the body sides were nicely sculpted. Thankfully, all vestiges of the 1950s fins were gone.
The new Classic had practically as well as beauty. One of its interesting engineering features was the combining of many separate parts in the unit construction body into single stampings, reducing the number of parts from 346 to 244.
A good example of component reduction was the "uniside" door surround, which was stamped out of one piece of steel. This single stamping replaced 52 parts, and also provided much better fitting doors.
At the same time the company claimed that it reduced weight by 200 lb, while increasing the structural rigidity of the body. It was this type of imaginative engineering that prompted Motor Trend magazine to give the Classic its Car-of-the-Year award.
The Classic was powered by AMC's 195.6 cu in. long-stroke, overhead valve, inline six cylinder engine, which developed 127 horsepower in standard form, or 138 when with a two-barrel carburetor. This could be had with an aluminum block, which AMC claimed was "America's First Die-Cast Aluminum Six." A mid-year engine option would be the 287 cu in. overhead valve V-8 with a two-barrel carburetor.
In the transmission department, AMC had the industry's widest range of offerings. The Classic could have a regular three-speed manual, with optional overdrive; a three speed automatic; an "E-stick" semi-automatic transmission in which there was no clutch pedal (when the shift lever was touched it automatically disengaged the clutch, and the driver just moved the lever from gear to gear); and "Twin-Stick" overdrive engaged by a separate console-mounted lever.
The 1963 Rambler Classic helped lift AMC's total sales to 428,346 units, the company's best year ever. Although not necessarily outstanding in any particular aspect, the sum of its individual parts was excellent.
This sensible Classic will be fondly remembered by former owners as an honest, economical, practical family vehicle, with its attractive styling as a nice bonus.
Reflections on Automotive History by Bill Vance, Volumes I, II & III available through www.billvanceautohistory.ca