Rambler American 1958 to 1963 Registry

Join | Club Info | Meets | Club Store | Local Chapters | Links | Photos | History | Wallpaper
Welcome to the AMCRC Rambler American Registry. If you own a 1958 - 1963 Rambler American, we would love to hear about it!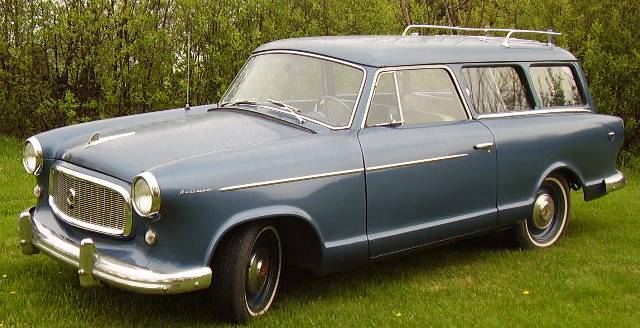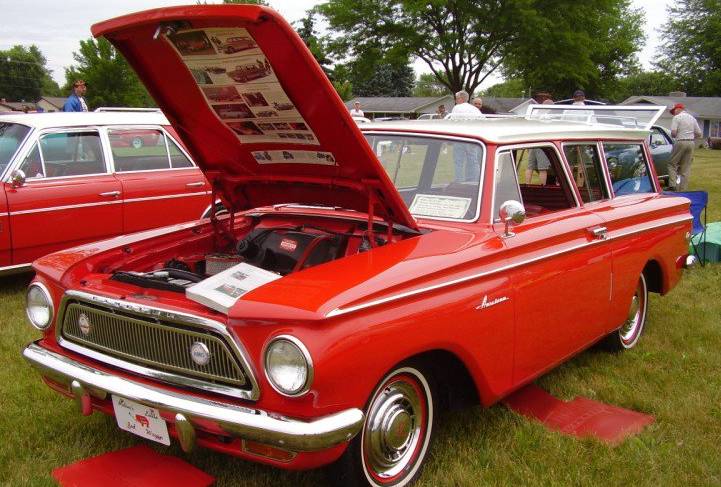 The Rambler American is an automobile manufactured by the American Motors Corporation (AMC) between 1958 and 1969. The American was the second incarnation of AMC's forerunner Nash Motors second-generation Rambler compact that was sold under the Nash and Hudson Motors marques from 1954 and 1955.

The American can be classified in three distinct model year generations: 1958 to 1960, 1961 to 1963, and 1964 to 1969. During the entire length of its production, the car was sold under the Rambler brand name, and was the last Rambler named automobile marketed in the Canadian and United States markets.

The compact Rambler American was most often the lowest priced car built in the U.S. It was popular for its economy in ownership, as was proven by numerous Mobilgas Economy Run championships. After an optional second-generation AMC V8 engine was added in 1966, it also became known as a powerful compact performance model that also included the 390 cu in (6.4 L) version built in conjunction with Hurst, the 1969 SC/Rambler.

The compact Rambler Americans were exported from the U.S. and Canada, as well as produced in other markets by AMC subsidiaries or assembled under license. It was manufactured in Australia, Iran, Mexico, and in Argentina, an offspring of the third generation American restyled by Pininfarina, the IKA Torino, later Renault Torino, was developed and made between 1966 and 1982. In Iran it was assembled from completely knocked down (CKD) kits and the models were named Aria and Shahin. Rambler Americans were built in South Africa starting in 1961 by Stanley Motors and from 1964 by American Motors South Africa Ltd.